What you dwell on and the words that come out of your mouth really do form your future.
If you dwell on lack and debt you are just going to get more of the same. This is evident all throughout the Bible.
In the book of James chapter 3:3 "When we put bits into the mouths of horses to make them obey us, we can turn the whole animal.
4; Or take ships as an example. Although they are so large and are driven by strong winds, they are steered by a very small rudder wherever the pilot wants to go.
5; Likewise, the tongue is a small part of the body, but it makes great boasts."
10; Out of the same mouth come praise and cursing. My brothers and sisters, this should not be. 11; Can both fresh water and salt water flow from the same spring? 12; My brothers and sisters, can a fig tree bear olives, or a grapevine bear figs? Neither can a salt spring produce fresh water."
In other words we are what we speak. The results we see in our lives is in direct proportion to what we say about ourselves and our lives.
So many Christians miss the boat on this one. Don't be one of them. Speak good things over your life, family, health, business, and finances. Take a leap of faith and believe what you say.
You've already been given everything you need to succeed, but you have to bring it into fruition.

With love and blessings,
Click For ==>> Recommended Time Saving Tools I Use To Build My Business<<==
Let's have fun and make money together! Get The Happypreneur iMag Newsletter and updates. This informative training tool will give you all kinds of tips and insight to build your online business. You won't want to miss a thing! It's free.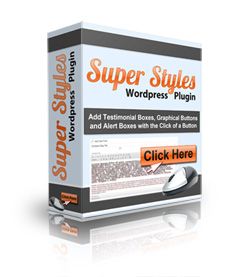 Blog image courtesy of imaginarymajestic / FreeDigitalPhotos.net
Never Miss A Thing!
Subscribe to get interesting stuff and weekly updates from Celene for a healthier and happier home and family.