Don't get snippy, I'm talking about WordPress issues.
Have you played with the code or installed a script on your WordPress blog and now it's all screwed up?
Did it get all hinkey for no apparent reason at all? Well, if it hasn't happened yet, just sit tight, it will.
So what happens if you pull up your WordPress blog one day and the sidebar is gone or half the page is blank?  Something like that happened the other day to me.  Fortunately I didn't freak because I have a back-up plan for things like that.  Well, do you?
I knew right away what my WordPress issue was.  Those wonderful yet dastardly plugins.  Yep, you gotta love them.  Plugins make your blog look so spiffy and do such cool things.  However, when there is a conflict with another plugin or your theme it can get pretty hairy.
You see, I added a few new plugins to my blog a couple of days before.  One of them was the WP-Minify that I told you about.  It compresses your html and scripts so your pages load much faster.  With it they loaded so fast it caused a breeze!
I was really thrilled with the results until my assistant Crystal Skyped me all frustrated because Amember had stopped responding and no matter what she tried, it wouldn't work.
Um…oopsie!
Dangit! I knew instantly what it had to be.  The blasted plugin minified the Amember script (it's a script and not a plugin) so it wouldn't work anymore.  I went right in and deactivated the plugin and Voila`! Like magic everything worked again.
Shoot. I liked the breeze.
[tbpquotable]So, if you have issues with your WordPress blog, start with the plugins. [/tbpquotable] Are they all updated?  Are you running the latest version of WordPress?  Be sure and do a backup before messing around. You should be running a backup at least once a week anyway.
But what if you pull up your WordPress blog and it's full of porn or Viagra links, or your log in won't work and no matter what you try you can't access your own blog?
Some slimy little bastage reeked  havoc on your beloved blog. Unfortunately that happens all the time.  But if it does, don't panic.
The crew over at WP-Fixit will take good care of you.  They will have you back in business in 4 hours or less guaranteed. Most services like this are pretty cost prohibitive when you are first getting started online, usually several hundred dollars. Not these guys.  They're only $39.00.
Hopefully you will never need it, but tuck this information away just in case…  WP-Fixit
Well, that was my K.I.S.S. (keep it super simple) tip for today.
With love and blessings,
Your go to gal for online simplicity.  
 P.S.  Getting a later start on my Black Friday sale, but never fear, it's gonna be awesome!! I'm putting together another one of my ever popular product bundles that you are going to absolutely love. I can't wait for you to see it!
Click For ==>> Recommended Time Saving Tools I Use To Build My Business<<==
Let's have fun and make money together! I'd be honored for you to be my Affiliate. Sign up here.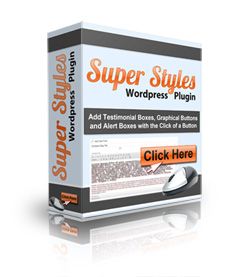 Never Miss A Thing!
Subscribe to get interesting stuff and weekly updates from Celene for a healthier and happier home and family.