Boy that's a mouthful of S's!  I just wanted to take a minute to share some tools that will make using WordPress easier and more profitable.
Here's a freebie.  It's the  developed by my brilliant techie pal Lynette Chandler the big kahuna over at Tech Based Training.  I have to admit that almost everything she does is way over my head, but it when she talks about a new WordPress plugin because I know it's going to make something super simple for you..
Today I'm sharing a free WordPress plugin she's developed called Single Post Ads.  It automatically puts your ads (yours or affiliate) in your posts.  How cool is that.  You put in code and bingo, a nice little ad shows up!  This is a great idea.
Lynette also does a free monthly blogging calendar/marketing planner each year.  Her 2013 is out. She added November and December 2012 for us too. You just gotta love that girl!  It will help you to get and keep all your marketing organized.  I find it extremely helpful in my planning and implementing my marketing efforts. Give it a try, I know you're gonna like it.
Here's the link to go get that.
http://CeleneLoves.Me/calendar2013
Also, I wanted to tell you that I have a new affiliate program over at The Happypreneur.  I'd be honored to have you as an affiliate.  I've got some great products and courses that are easy offers to promote.  
Here's the link to my affiliate program:
https://thehappypreneur.com/amember/aff/signup
So far, there are links for all products set up.  I will be adding other tools such as banner ads, articles, emails, etc. over the next few weeks. Just let me know what you need!
I hope you like the new tools and training to help you to simplify your online biz so you can focus on getting clients, making money and enjoy the time freedom you deserve.
Please leave a comment and let me know what you think of these super simple tools, tips and training.
With love and blessings
Click For ==>> Recommended Time Saving Tools I Use To Build My Business<<==
  Let's have fun and make money together! Get The Happypreneur Newsletter and updates. This informative training tool will give you all kinds of tips and insight to build your online business. You won't want to miss a thing! It's free.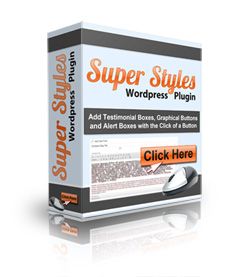 photo credit: Nikolay Bachiyski via photopin cc
Never Miss A Thing!
Subscribe to get interesting stuff and weekly updates from Celene for a healthier and happier home and family.