Are You Trying Really Hard To Build Your Online
Business And Feeling Frustrated Because You're
Getting Nowhere Fast? 
Now YOU can…
Confusion and overwhelm dead in their tracks!
I know, your head is spinning from all those expensive and confusing training product offers. YOU ARE NOT ALONE. It's enough to make you crazy! 
There are so many offers out there that it can be daunting. You can't get them all, but how do you know which ones are going to give you the training you really need to get your online business up and running? 
Finally someone is willing to take you by the hand and break down for you the step-by-step process of making money online in an easy to understand system.  So what are these steps?

[kc_font_pac_2_font_11 size="36″ color="#000000″]#1    Making Your 1st $100 Online[/kc_font_pac_2_font_11] 

You need a general overview of the process of building an online business, then you need to see that broken down into easy to understand and follow steps; where to start, then what to do next, then after that and so on.
You get 3-1/2 hours of audio training in 6 module mp3 downloads.
You'll learn the building blocks for a solid foundation…
Module #1 – The Entrepreneur Mindset
Module #2 – Your Business Blog; your home on the Internet
Module #3 – Building your list
Module #4 – Your free giveaway and opt in page
Module # 5 – Social Media 101
Module # 6 – Writing and article marketing
You'll learn:
All about opt in pages to capture email addresses that build your list
How to use social media to grow your audience and establish your online presence
And how to create content that builds your credibility
Article marketing to build up "link juice" with the search engines
How to re-purpose your articles into audio, video and special reports
How to use articles to establish credibility and expert status
You'll learn the truth about what it takes to build an online business
And how to build a targeted email list of responsive prospects that you can market to over and over again

And much, much more…
(Sells for $37)
Then you need to know the basic back end mechanics of building an internet business – how to make all the pieces fit together…
[kc_font_pac_2_font_11 size="36″ color="#000000″]#2   WordPress Workshop In A Day[/kc_font_pac_2_font_11]
Learn to build your WordPress blog without the fear of technology. Even the least techie person can do it.  This easy to follow video training shows you every thing you need to know to get your blog up and running.  You learn at the pace you're comfortable with.  Set your blog up in as little as a day or several day.  You are in control. 
You get 8 – 30 minute video training modules.
This workshop is a step-by-step training.  You'll watch me do each step as I share my screen with you, then you'll implement each step. By the end of the workshop you will have a fully functional blog site with all the main bells and whistles, open and ready for business and profits! We are going to have you operational in one day!
In this workshop you'll learn how to:
Purchase your domain name

Change our domain name server

Install a WordPress Blog in your cPanel

Install the WordPress plug ins you need to manage your blog easily

Install your RSS feed

Connect your social media buttons

Add an opt in form to your blog

How to make and keep your blog search engine friendly

How to create a blog post

How to schedule blog posts to go out automatically in the future

How to make every post search engine friendly

Where to find content for your blog

How to create a personalized header for your blog

Create an About page and a privacy policy page

How to maintain your blog without hiring a web master
And… 
You will be able to use the knowledge you learn in this workshop to make money through building opt in pages, sales pages, niche mini sites, affiliate sites and much, much more!
 Includes:
 A very special 30 minute Bonus Video "Ideas For Blog Posts and Turning Your Post Into Articles"  This is a class in itself and worth it's weight in gold!  You'll learn how to find content for your blog posts and how to re-purpose your content as well.

 

             A $47.00 value, FREE with this course!


 

 You'll also get my video 

"Keyword Research Made Easy"

 to take the mystery out of finding the money making keywords you need to use on your website! 

             A $47.00 value, FREE with this course!

 
My "Keyword Cheat Sheet" Video to teach you how to organize your keywords so you don't have to research them over and over again, saving you time and energy and we all need more of both, don't we?             
A  $47.00 value, FREE with this course!

 
A 150 site Ping List.  WordPress will automatically notify these 150 search engines and directories every time you post to your blog so you will be indexed by quickly all over the internet!


A $27.00 value, FREE with this course

 
Special Blog Post Ideas Swipe File   A $17.00 value, FREE with this course
 (A value of $332.00 – sells for $147)
[kc_font_pac_2_font_11 size="36″ color="#000000″]#3   Autoresponders and Opt In Forms Revealed[/kc_font_pac_2_font_11]

This session from the "Byte Size" video training series will show you how to an autoresponder works and how to add an opt in form to your blog.
(Sells for $9.97)
[kc_font_pac_2_font_11 size="36″ color="#000000″]#4   Easy Opt In Forms And Sales Pages[/kc_font_pac_2_font_11]
This session from the Byte Size" video training series will teach you exactly how to use your WordPress blog to build opt in pages for your giveaways to help you build your email marketing list.
(Sells for $9.97) 
[kc_font_pac_2_font_11 size="36″ color="#000000″]#5   Make Money With Your Blog[/kc_font_pac_2_font_11]
This session from the  Byte Size" video training series gives you lots of ways to money with a WordPress blog, and the themes and plugins to make it happen.  WordPress isn't just for blogging.  There's tons of ways to create income on a WordPress blog. This will set the wheels in motion for a variety of streams of online income.
 (Sells for $9.97)
[kc_heading_two size="32″ color="#494949″]That's A Total Value Of $448.00, But You Can Get This Bundle Today For Only[/kc_heading_two]
[kc_heading_three size="47″ color="#D10000″]Only $77.00[/kc_heading_three]
Click This Button To Get Yours Now!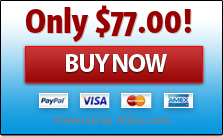 We both know that the price is a drop in the bucket. Think about this for a moment…
-> You'd pay hundreds for a college course!

-> You'd pay hundreds for a specialized one-day workshop!

-> You'd pay hundreds for a four-week coaching program!
It would be unthinkable to get any of those things for this kind of budget-friendly investment. That's why this is such a "no-brainer".   A NO RISK – No brainer!


[kc_background_pac_1_background_11][kc_background_pac_1_heading_11]30 Day Money Back Guarantee[/kc_background_pac_1_heading_11][kc_background_pac_1_sub_heading_11]Try the product for 30 days,and if youre not completely satisfied just send me an email and Ill send you a refund. You have absolutely nothing to lose and all the risk is on me![/kc_background_pac_1_sub_heading_11][/kc_background_pac_1_background_11]

This bundle includes step-by-step training for everything you need to know to get started online, choose how you want to make money with your blog, build your blog site, set up your autoresponder and create your opt in offer and sales page.

All For Only
$67!

So What Are You Waiting For?
[kc_background_pac_1_background_10][kc_background_pac_1_heading_10]ATTENTION!!![/kc_background_pac_1_heading_10][kc_background_pac_1_sub_heading_10]Price Goes Up In $10 Increments Very Soon![/kc_background_pac_1_sub_heading_10][/kc_background_pac_1_background_10]

Get Yours Now Before The Price Goes Up!