It's easy to get caught up in the technology of building your online biz.
If you are spending way more time in the back end of your business building, setting up, figuring out the technology and not enough time out front building a list and marketing your butt off, then you aren't making money.
OK, maybe a little, but it ain't paying the bills.

It does take some time to get things set up, but you can't become so wrapped up in it that you ignore the money end.  I'll admit I did this.  It cost me dearly.  Not only my income, but my confidence suffered.  After not making money for so long, I began to doubt myself.  You see, I gave myself permission to take the time I thought I needed to get everything just right before I started worrying about making serious money.
Boy did that blow up in my face…DUH!
Instead of taking a few weeks to set up the basics of my blog, social media networks and my list building strategies so I could get down to actually doing business, I fiddle farted around in the back end instead of out front.  Not smart, but I thought if I learned how to do it all myself, I'd save money.  This is where the DUH comes in.  The time I spent in the back end of my business instead of focusing on marketing cost me way more than I would have needed to invest in learning to do it quickly.
If I knew then what I know now…
If you're trying to learn it on my own I'll bet you're getting more confused than ever. I did. That's why it took me 2 1/2 years to figure it all out, all the while, making no money. By then I was broke, discouraged and  full of self-doubt.
Don't sabotage yourself like that.
Even though I didn't mean to, that's what I did. Thank goodness I have a supportive husband with a decent job or I'd of been in deep doo-doo.  I don't know, maybe that's why I didn't give up, I didn't have to. Not that we had a lot of money, but the bills were getting paid.
Decide to get out front. Set a limit much time you will spend in the "back room" of your business each day and schedule the biggest part of the day "out front" marketing.
You can get the help you need learning WordPress, setting up your opt in and giveaway, autoresponders or whatever is keeping you in the back end of your business.  I want to help you to get out front so you can get clients, make money and enjoy the time freedom you are working so hard for.
Start using the K.I.S.S. system (keep it super simple).  Learn the basics you need to know to run your business and learn the rest as you go. It doesn't have to get overly technical.  
What if you could learn WordPress quickly plus get the training and coaching you need to get out front so you can work on your business not in it?  
You can get WordPress Workshop In A Day and 4 weeks personal one-on-one coaching with me for $100 off right now.  Let's get you out of the back and out front where the magic happens!

Celene does a great job of simplifying and explaining how to set up and use WordPress. There seem to be endless possibilities as to how you can make money from your home online. Celene can show you how to do it in a smart and classy way.
~ Rachel Tipton,  LitchfieldRealEstate.com


With Celene I always get solutions to the problems I have.  I've learned about new techniques that I could use immediately.   It's hard to find a coach you can work with and that can also work with you, but I've found just that when I go to Celene for guidance and the right way to move forward with my blog. Thanks Celene for all your help.
Vicki Kron,  DiabeticWeightLossSuccess.com
WordPress Workshop In A Day With Coaching– Save $100
I'm your go to gal for online simplicity.  Please leave a comment and let me know what's getting you stuck. If I don't know the answer, I'll find it for you. 
With love and blessings,
Click For ==>> Recommended Time Saving Tools I Use To Build My Business<<==
Lets have fun and make money together! Get TheHappypreneur  Newsletter and updates. This informative training tool will give you all kinds of  super simple tips and insight to build your online business. You won't want to miss a thing! It's free.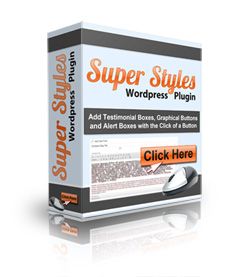 Try Super Styles Plugin.  That's what I use in my posts, opt ins
and sales pages.  It's so simple.
photo credit: brewbooks via photopin cc
Never Miss A Thing!
Subscribe to get interesting stuff and weekly updates from Celene for a healthier and happier home and family.